Halton Hills Hydro maintains a three year line clearing schedule to trim trees throughout our service territory. We trim trees to maintain line clearances to improve our system reliability. Our tree trimming is performed by skilled arborists who ensure the well-being of the tree while maintaining the safety of our staff and our community.
The interactive map below shows our line clearing schedule.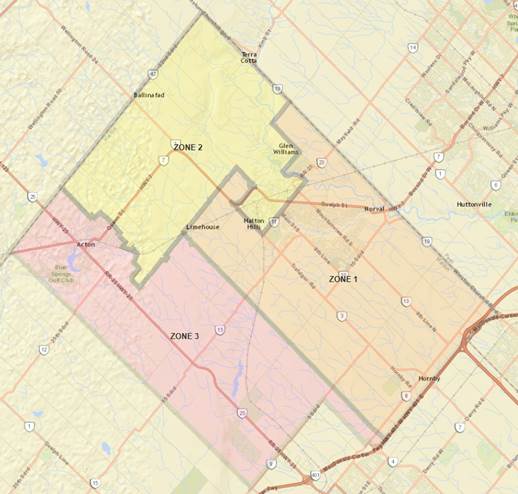 Zone 1: 2020, 2023
Zone 2: 2021, 2024
Zone 3: 2022, 2025
Zoom into the map to see which zone you are in. Notices will be distributed in each area approximately 1 week before trimming begins.