GridSmartCity® Utility Partners Formalize the Establishment of a Cooperative
June 19, 2013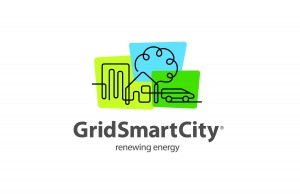 New purchasing powers expected to realize efficiencies of scale for partner utilities
June 18, 2013, HALTON HILLS, ON Local Distribution Company (LDC) partners of GridSmartCity (GSC) are pleased to announce the formation of the GSC Cooperative, an entity that will help bring greater efficiencies and broader scope to the purchasing powers of utilities through cooperative initiatives.
The establishment of the GridSmartCity Cooperative enables its ten member LDCs – Burlington Hydro Inc., Cambridge and North Dumfries Hydro Inc., Guelph Hydro Electric Systems Inc., Halton Hills Hydro Inc., Kingston Hydro Corp., Kitchener-Wilmot Hydro Inc., Milton Hydro Distribution Inc., Niagara Peninsula Energy Inc., Oakville Hydro Electricity Distribution Inc., and Waterloo North Hydro Inc. – to work together with a common focus and achieve scale efficiencies, while maintaining individual autonomy.
Art Skidmore, President and CEO, Halton Hills Hydro Inc., has been named as Steering Committee Chair to oversee the GSC Cooperative, while Jerry Van Ooteghem, President and CEO, Kitchener-Wilmot Hydro Inc., becomes Vice Chair. Recently appointed General Manager, Neil Sandford, will have the responsibility of managing and administering the Cooperative's operations.
"We all recognize the great potential that exists when it comes to the power of collective purchasing," said Steering Committee Chair Art Skidmore. "We've taken the important step of formalizing an approach that will offer a full spectrum of cooperative ventures to improve efficiencies within our businesses."
The GSC Utility Partners Cooperative aligns with the provincial government's desire for Ontario's LDCs to find ways to achieve greater efficiencies of scale and scope in their operations.
"It was only practical to establish an entity that pools our resources, creates opportunities for stakeholders and helps streamline our purchasing capabilities," said Vice Chair, Jerry Van Ooteghem. "Ultimately, when all is said and done, it will be our customers who benefit."
GridSmartCity is a consortium of 32 partner organizations utilities, smart grid innovators and commercial entities, academia, government and other key electricity industry stakeholders focused on a culture of cooperation and collaboration intended to enhance the efficiency and sustainability of local distribution networks. This includes advancements in self-healing grids, electric vehicle infrastructure, conservation program implementation, renewable energy initiatives, cooperatives and community energy planning, among others. The GridSmartCity partnership was launched in May 2009. Visit our website at: www.gridsmartcity.com.
For More information:
Neil Sandford, General Manager, GridSmartCity Cooperative
Tel. (905) 332-2261
Email: emailto:nsandford@gridsmartcity.com