Halton Hills Hydro Holiday Hours
December 19, 2016
December 19, 2016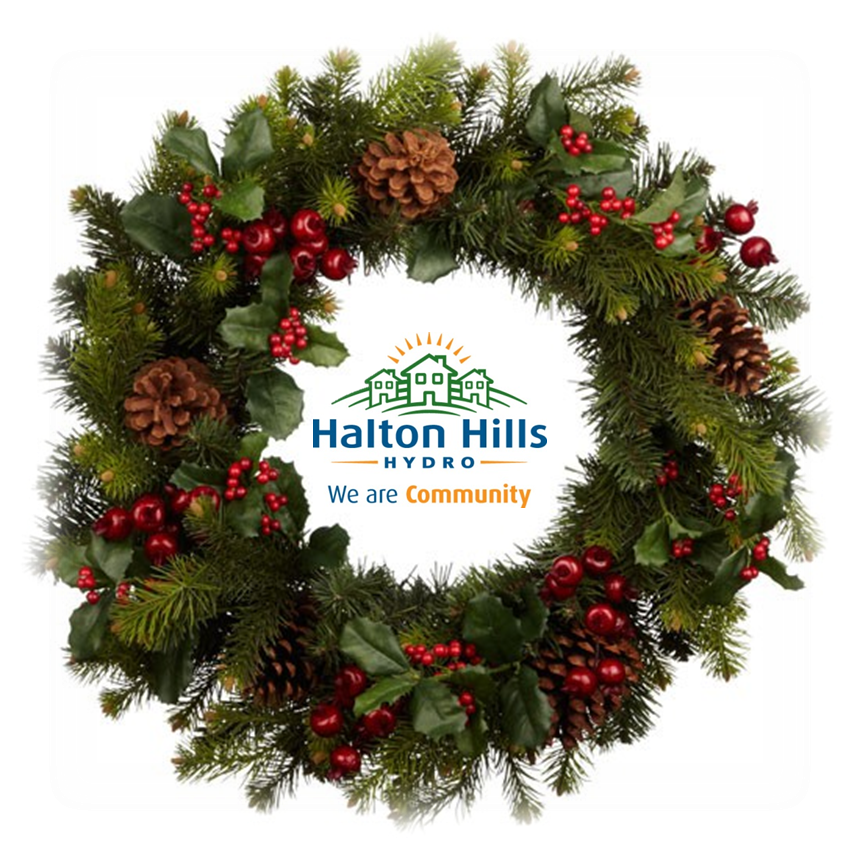 Halton Hills Hydro office hours over the Christmas holidays are as follows:
December 23rd: OPEN 8:30-4:30
December 26th-30th: CLOSED
January 2nd: OPEN 8:30-4:30
Online inquiries will be processed on Monday, January 2nd.
Emergency services are open 24/7 and may be reached at 519-853-3701 in the event of a power outage, lines down or an electrical emergency.
Time of Use Holiday Schedule:
Dec 24, 25, 26 & 27 – Off Peak All Day
Dec 28, 29, 30 – Winter Schedule
Dec 31, Jan 1, 2 – Off Peak All Day
From the Halton Hills Hydro family to yours, have a safe and happy holiday season.