Halton Hills Hydro outage update for December 24
December 24, 2013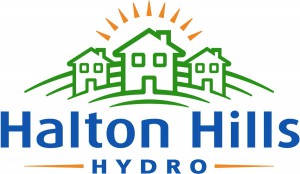 December 24, 2013
Halton Hills Hydro outage update for December 24
Halton Hills Hydro has dispatched additional crews today, including assistance from outside our community, to work in Halton Hills. We continue to work on a rotating basis around the clock and will continue to do so until everyone's power is restored.
These crews will be performing extensive line clearing to power our substations that will enable individual customer's to be restored.
We encourage our customers to call our Customer Care number at 519-853-3701 or via social media with their questions. As we have done in the past few days, we will be providing restoration updates via social media and our website.
Residents that are currently without power are urged to make alternate home arrangements. Halton Region has set up two warming centres at:
Acton Fire Hall: 21 Churchill Rd South, Acton
Georgetown Police Station: 217 Guelph Street, Georgetown
In addition, the Town of Halton Hills is using the Gellert Community Centre in Georgetown as an evacuation centre and has equipped it with cots and food and showers are available for use.
We will continue to work through the holidays to ensure everyone's power has been restored. I also want to acknowledge and thank the many volunteers who have assisted us through the restoration efforts.
I can't thank our customers enough for their continued patience and understanding during these stressful circumstances.
Thank you.
Art Skidmore
President and CEO
Halton Hills Hydro