Halton Hills Hydro outage update for December 27
December 27, 2013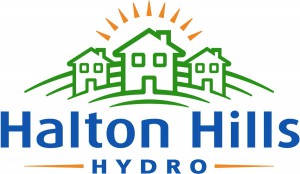 December 27, 2013
        Halton Hills Hydro outage update for December 27
We continue to make steady progress in the restoration efforts. Another 800 customers were reconnected on Thursday, leaving another 900 without power.
The current crews have now been joined by additional resources from Brantford Power, Guelph Hydro and Kitchener-Wilmot Hydro.
The restoration effort continues in all affected areas, including Glen Williams. Limehouse, Norval/9th Line, Ashgrove, Silvercreek, Ballinafad, Georgetown, Acton.
We continue to work on reconnections. Many customers who are still without power suffered damage to the equipment that connects their home to the power lines. These repairs must be completed by a licensed electrician.  Customers who have had damage to their service stack and meter base can call our Customer Care Centre at 519-853-3701 for a more detailed explanation or check the following websites: www.haltonhillshydro.com or www.esasafe.com
We are looking forward to getting all customers reconnected. Thank you for your continued patience.
Sincerely
Art Skidmore
President and CEO
Halton Hills Hydro