Halton Hills Hydro Outage Update
December 23, 2013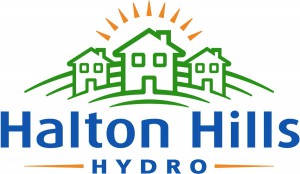 December 23, 2013
Halton Hills Hydro Outage Update
Crews from Halton Hills Hydro have continued to work on restoring power to Halton Hills. While we have successfully restored several of our substations, a great deal of work remains. Unfortunately, based on our most current assessment of the damage and progress to date, some customers may remain without power for at least another 72 hours.
Residents that are currently without power are urged to make alternate home arrangements. Halton Region has set up two warming centres at:
Acton Fire Hall: 21 Churchill Rd South, Acton
Georgetown Police Station: 217 Guelph Street, Georgetown
In addition, the Town of Halton Hills is using the Gellert Community Centre in Georgetown as an evacuation centre and has equipped it with cots and food and showers are available for use.
Our crews have worked around the clock on a rotating basis since the ice storm hit our community. We have engaged additional tree and electrical contractors from outside the community and all crews will continue to work diligently until power is restored to all customers.
We continue to clear downed tree limbs and power lines and are reconnecting customers as we can. We will continue to provide updates through our communication channels as the situation progresses; however the restoration effort is a long process and at times there isn't a lot of new information to report.
Again, I thank all customers for their continued patience and understanding during these stressful circumstances.  We understand the hardship this is causing and our priority is to return service as quickly as possible, while ensuring the safety of our crews and our customers.
Art Skidmore
President and CEO
Halton Hills Hydro