Halton Hills Hydro Power Outage Update March 24, 2016, 1:00pm
March 24, 2016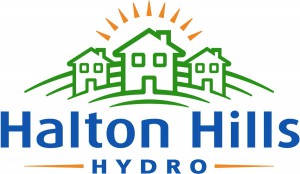 March 24, 2016 , 1:00pm
HALTON HILLS, ON Power Outage Update March 24, 2016, 1:00pm
Halton Hills Hydro Customers are continuing to experience ice storm related power outages.
Due to ongoing conditions of galloping lines preventing us from restoring additional power, we will be initiating rotating power outages. This will allow us to restore power to those customers who have been without power for several hours. These planned power outages will last for a maximum of two hours in each area and will only continue until we are able to restore power to all of our customers.
At approximately 1:30pm, the following areas will experience a power outage of up to two hours.
Maps of the affected areas are posted on our power outage webpage.
13F1 Central Georgetown:
urban area along Guelph St. from Mill St. to Mountainview Road, Prince Charles Dr., Park Ave., Normandy Blvd., Shelley St., Byron St., Keats Ave., Brucewood Rd.,
Windsor Rd., Chapel St., Main St. S., Morris St., Dayfoot Dr., Albert St., McNabb St., Durham St., Murdock St., Maple Ave. & Edward St.
13F2 North West Georgetown:
urban area including Ontario St, Moore Park, Hwy 7, Henry St. & Mary St., Cross St., Ryan Rd., Morris St., Cleaveholm Dr., Evans Pl., Hillside Dr. & Casa Crt.
13F3 West Georgetown:
urban area including old Georgetown, Main St. & Maple Ave., George St., Draper St., James St., Charles St., Lorne St., Churchill Cres., Bard Lane, Wesleyan St., Market St., Mill St., Park Ave., Edith St., Church St., William St. & Joseph St.
15F1 Central Georgetown:
urban area in the Mountainview and Maple Area and including Armstrong Ave. and Todd Road Harding St., Dominion Gardens Dr., Beverly Lane, Corey Circle, Stewart MacLaren Rd., Wylie Cir., Robert Lane, Brian Lane, Edwin Lane, Seed House Lane & Bradley Dr.
15F2 North Central Georgetown:
urban area including Mountainview Road North of River Drive up to and including the village of Glen Williams, Alexander St., Beaver St., Park St. E., Erin St., Credit St., Wildwood Rd., Daniela Crt., Sumach Trl., Pine Valley Trl., Lynden Cir., Lilac Lane, Palomino Trl., John St., Rosset Valley Crt., Herb Wild St., Anderson Crt., Meadowglen Blvd., Costigan Crt., Sutcliffe Lane, Logan Crt., Gamble St., Mullen Pl., Karen Dr., Main St.., Prince St., Glen Crescent Dr., Mountain St., Tweedle St. and Bennett Pl.
15F3 North Central Georgetown:
including John St., the GO Station Area, Ontario and Ewing Streets, Rosetta St., Caroline St., St. Michaels St., Victoria St., College St., Academy Rd., Glen Rd., Riverview Cres., Elizabeth St., Hewson Cres., Arletta St., Cherry St., Temple Rd., Dufferin St., Sarah St., King St., Elgin St.,  Union St., Lamb St., Albert St., Queen St., Murdock St., Emery St. & McNabb St.
Thank you for your continued patience. We will continue to provide updates until all power is restored.
Halton Hills Hydro