Halton Hills Hydro Power Outage Update March 24, 2016, 11:00am
March 24, 2016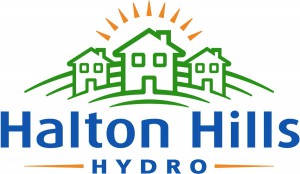 March 24, 2015 , 11:00am
HALTON HILLS, ON Power Outage Update March 24, 2016, 11;00am
Halton Hills Hydro Customers are experiencing ice storm related power outages. The power outages have been the result of galloping power lines feeding into Halton Hills. Wind combined with ice laden power lines cause the lines to gallop or swing wildly.
It is impossible to restore power to the lines under these conditions and there is no way to intervene to stop the lines from swinging. We have switched as many customers as we can to alternate feeders to restore power.
Currently, there are approximately 8500 customers in Halton Hills who remain without power. Based on current conditions, we expect these customers to remain without power until approx. 1pm. Should the outage continue we will look at rotating power outages to enable us to restore power to these customers. We will provide an update by noon including a schedule of any planned power outages. Any planned rotating outages will not exceed two hours in duration.
We thank all of our customers for your continued patience during these difficult circumstances. Our priority is to return service as quickly as possible, while ensuring the safety of our crews.