Halton Hills Hydro receives an "A" rating in customer satisfaction survey
August 18, 2014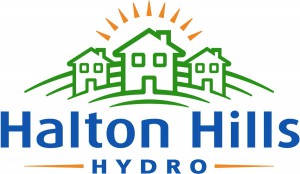 August 15, 2014
Halton Hills Hydro receives an "A" rating in customer satisfaction survey
HALTON HILLS, ON Halton Hills Hydro is pleased to report that 90 per cent of their customers are very or fairly satisfied with the service they are receiving from their local electricity utility.
The company participated in a survey that rated customer satisfaction levels in a number of areas and comparing them against other utilities in Ontario and across Canada.
Halton Hills Hydro first participated in the "Utility Pulse" survey in 2011 and is pleased to report consistent positive results.
"The last three years have been challenging ones for our customers. The energy industry as a whole has been in the political spotlight with concerns over costs and spending. Our customers also faced extended power outages as a result of the devastating Ice Storm in December of 2013. Despite these factors, our customers continue to view the utility as a trusted and respected company in the community" said Art Skidmore, President & CEO of Halton Hills Hydro. "We thank all of our customers who participated in the survey. The results provide us with valuable information to further enhance our service to the community"
While customers everywhere would like to see lower rates, Halton Hills Hydro customers have given the utility a 75 per cent satisfaction rating for delivering excellent value for the price, an increase of 10 per cent compared to three years ago.
Halton Hills Hydro is seen as a leader in promoting energy conservation, in dealing professionally with customer's concerns and in providing information to help customers reduce their electricity costs. The utility strives for ongoing operational excellence and is proud to be a trusted, valued member of the community.
About Halton Hills Hydro
Halton Hills Hydro, with 23,000 customers, serves two urban centres, Georgetown and Acton, the Halton Hills Premier Gateway employment area, three hamlets Glen Williams, Stewarttown and Norval and several smaller settlements, covering 280 square kilometres. It is the 2013 recipient of the Local Distribution Company Performance Excellence Award from the Electricity Distributors Association.
For more information contact:
Art Skidmore
President & CEO
Halton Hills Hydro
519-853-3700 ext. 225
askidmore@haltonhillshydro.com