Halton Hills Hydro warns customers of Door-to-Door Marketing Scam
October 2, 2014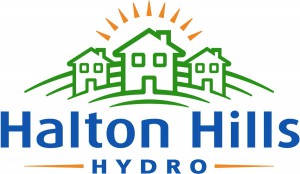 October 2, 2014
HALTON HILLS, ON Door-to-Door marketing scam in Halton Hills.
Halton Hills Hydro urges customers to be wary of unsolicited representatives wanting to inspect your home or furnace.
There have been reports of individuals soliciting door-to-door claiming to be part of saveONenergy and asking to inspect residents' homes or furnaces. Halton Hills Hydro and saveONenergy do not solicit door-to-door.
If you receive solicitation by phone or at the door, do not provide any personal information, including your Halton Hills Hydro account number and do not let anyone into your home unless you are sure of their identity.
SaveONenergy is a province wide energy conservation program coordinated by the Ontario Power Authority. In the Town of Halton Hills, this program is administered exclusively by Halton Hills Hydro. There are a number of programs available including incentives for heating and cooling system upgrades. If you are interested in learning more about these programs, visit the Halton Hills Hydro SaveONenergy website.
If you receive suspicious solicitation by phone or at the door, call our office at 519-853-3701 or report the scam to the Canadian Anti-Fraud Centre at 1-888-495-8501.