Important Customer Notice in the event of a Postal Strike
August 22, 2016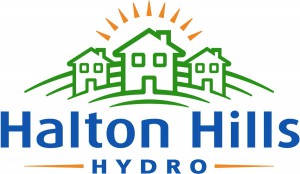 August 22, 2016
Dear Customers:
Due to the current labour dispute between Canada Post and its workers, regular mail service may be interrupted. We encourage you to prepare for a possible postal interruption as early as August 25, 2016.
Options for Receiving your bill:
1. Sign up for eBilling to receive your bill electronically. You will receive an e-mail notification with a summary of your bill and a link to view your bill on our secure website. Sign up for ebilling.
2. Sign up for AccountOnline to view your bill and energy consumption data online. You can view your current account balance, payment history and detailed energy use online 24/7. Sign up for AccountOnline.
3. You can also call our office at 519-853-3701 to obtain your current balance and due date.
Options for Paying your bill:
Do not mail your payment if a strike or lockout is expected or occurring.
1. Sign up for pre-authorized payments – have your payment automatically withdrawn from your bank account. Sign up for pre-authorized payments.
2. You can pay your bill through most financial institutions or by Credit Card through our website. Pay by Credit Card.
3. You can also make a payment at one of our payment depots:
Acton:
Halton Hills Hydro
43 Alice St., Acton
Monday-Friday 8:30 – 4:30, excluding holidays
For your convenience, we also have a Night Deposit Box located next to our main doors. Halton Hills Hydro WILL NOT be responsible for cash payments placed in the night deposit box.
Georgetown:
Young's Pharmacy & Homecare
45 Main St., Georgetown
Monday-Friday 9am – 9pm
Saturday 9 am – 6pm
Sunday 11am – 4pm
Closed on Statutory Holidays.
Remember, it is your responsibility to pay your Halton Hills Hydro bill by the due date.
Thank you,
Halton Hills Hydro Customer Service Team
519-853-3701