May 16, 2016
May 16, 2016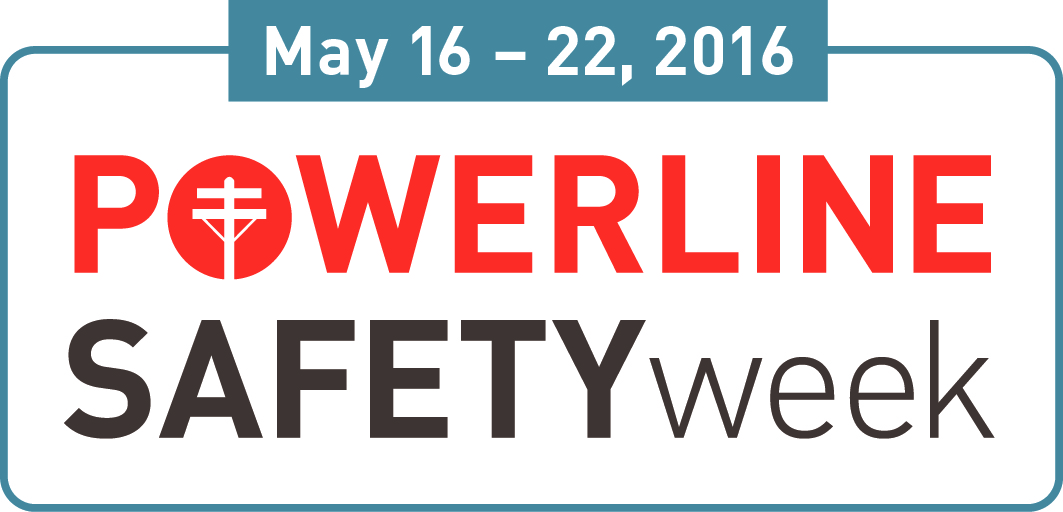 Halton Hills Hydro is proud to participate with the Electrical Safety Authority in promoting safety and awareness of the dangers of overhead powerlines through Powerline Safety Week.
Look Up and Look Out for Powerlines!
As the weather gets warmer, homeowners will get into the spirit of being outdoors performing chores. Window washing, painting, removing leaves from eaves trough and trimming of trees are a few items which are typically done around the house and yard.
Look for Hazards Above: Before grabbing the ladder, one thing you should keep in mind is identifying the hazards above you. Look Up and Look Out for overhead powerlines alongside the road and to your house. The powerlines alongside the road carry high voltage above 750 Volts whereas the powerlines to the house will carry 120/240 Volts.
Always carry ladders horizontally not vertically: Aluminum ladders are an excellent conductor of electricity. The ladder does not have to be in full contact with the overhead powerlines; electricity can jump across in form of an electrical arc. Even if the ladder is not metal; there still is a potential for electrical shock hazard.
Call Before you Dig: If you are performing tasks which involve digging such as planting a tree and shrubs, installing fence posts, a deck or removal of tree trunks, you should be aware that there may be underground lines for other services such as gas and waterlines. You should call before you dig, it's the law. Call Ontario One Call to get a cable locate.
Do not plant around utility equipment such as surface mounted transformers. Utility workers require unobstructed access to the equipment.
For more powerline safety tips, visit www.esasafe.com.