Updated Time-of-Use Prices
May 1, 2015
May 1, 2015
Summer Time-of-Use prices take effect May 1, 2015. The summer Time-of-Use schedule also takes affect at this time.
Time-of-Use prices are set by the Ontario Energy Board each May 1st and November 1st.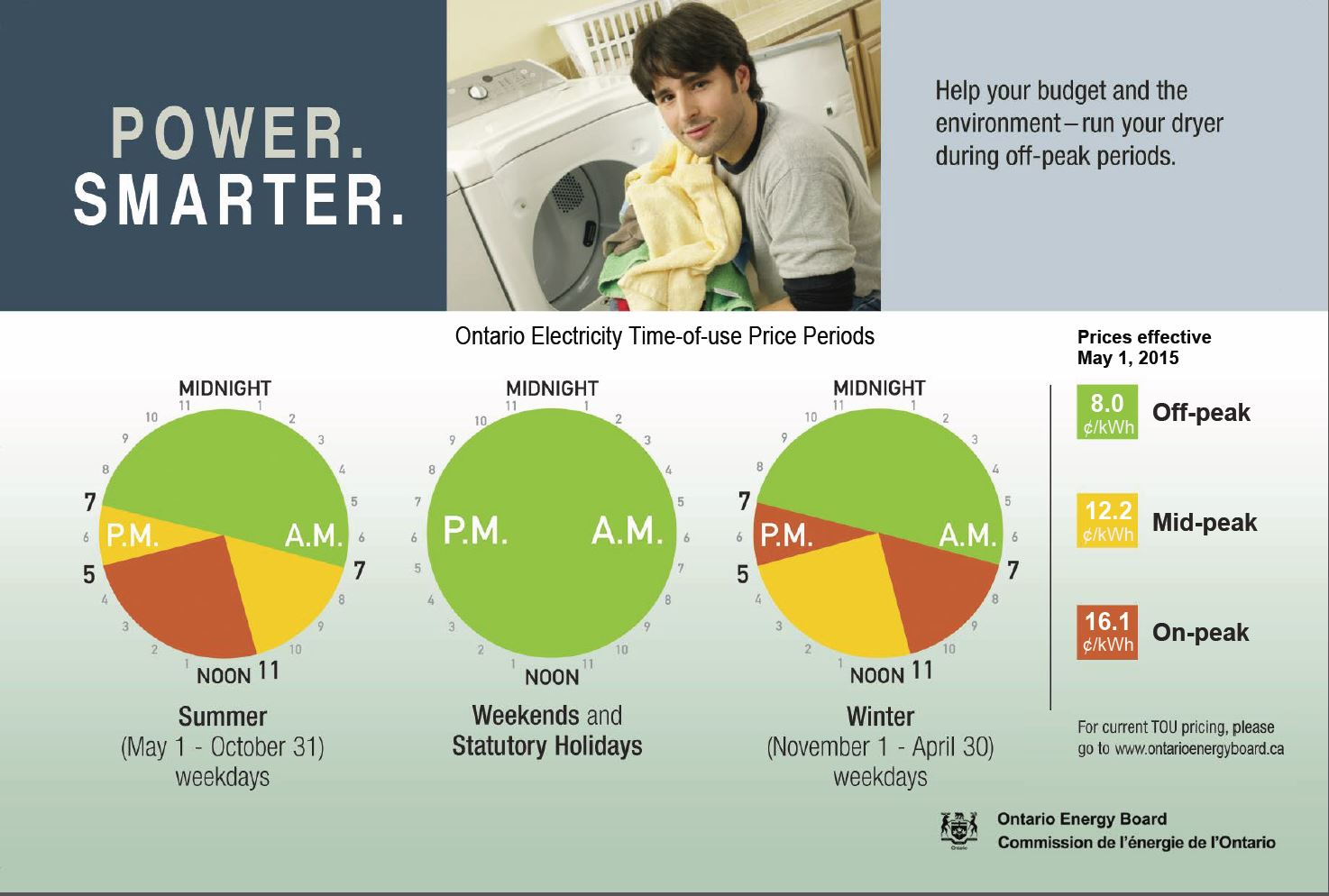 For complete details on electricity prices and Time-of-Use pricing, please visit the Ontario Energy Board website at  www.ontarioenergyboard.ca
Find out when you use electricity by signing up for AccountOnline. You will be able to:
View your billing and payment history,
See your detailed energy consumption and time of use information and
Register to for eBills to receive your bills electronically.
Real time access to your account information 24 hours a day, 7 days per week.
Visit our AccountOnline page to learn more: AccountOnline